Amy Reiley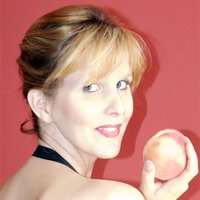 Amy Reiley is a food & wine writer, cookbook author, speaker and consultant recognized as a leading authority on aphrodisiac foods. She has a Master of Arts in Gastronomy awarded by France's culinary temple, Le Cordon Bleu. It was during her time studying at Cordon Bleu, Amy rose to prominence for her work in culinary aphrodisiacs.
In 2006, Amy releases her first book, Fork Me, Spoon Me: the sensual cookbook. She is now the author of 4 cookbooks on the topic, including award-winning Romancing the Stove: the unabridged guide to aphrodisiac foods. Her expertise has landed her guest spots on The Today Show, CBS Early Show, NPR and the Playboy Channel to name a few.
Amy is also the editorial director of EatSomethingSexy, as well as an internationally published wine critic and columnist.