Is this the same NBC …
That once ruled Thursday nights? That gave us Cheers and Coz? Friends? Because lately, well, what was they thinking?
The Olympics finally behind us (and NBC gifted by some thrilling curling competition … not to mention something I heard about hockey), the network is unveiling its "spring lineup," it's sort of a weird testing month where sometimes networks air six episodes of a show to see if it gets any traction.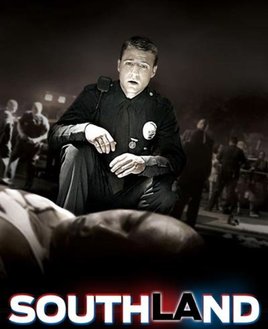 Please tell me The Marriage Ref doesn't get any traction. (BTW, if the show is called "Marriage REF," don't open with an analogy to baseball … in baseball, they're called "umps" not "refs"). This show is awful. Like Jerry Springer without the 22-year-old strippers and chair throwing. It's boring and cheap and has the production values of a 1991 America's Funniest Home Videos. Paging Bob Saget.
But nowhere is it more evident that NBC accidentally threw away its mojo with its retainer in the school lunchroom garbage bin than on Tuesday nights.
With the blood-stained decision to push Jay Leno to prime time, and scuttle an hour a night of real programming, NBC last year ditched a pretty good cop show, Southland. The cable 'net, TNT, snapped it up. NBC opted to pick up the sci-fi thriller Day One (which in hindsight, it has scrapped, turning it into a "movie event") and Parenthood, a serialization of a pretty excellent 1989 movie.
On Tuesday night, we saw the results:
TNT aired its first original new episode of Southland: Gripping, outstanding television. A really nice cop show, for those who like cop shows. I can't get enough of this show. Good call, TNT (man, and right on the heels of Men of a Certain Age, who's on fire at TNT programming? Wow!)
NBC aired its premiere of Parenthood: It had to take effort and money to destroy a great premise and a nice movie. It had to be on purpose. NBC must hate Ron Howard and Steve Martin and every viewer in America. This show flat out stinks. Peter Krause as the dad loses all his aw shucks charm from Dirty Sexy Money and keeps all the creepy aloof of Six Feet Under.
Parenthood drains all the charm from the movie (Craig T. Nelson in the Jason Robards grandpa role is excellent, though) and stuffs it with useless plot deviations, not to mention making the weird kid actually have Asperger's syndrome. Really? That was necessary?
NBC: fail.
This is a network that's on a collision course with disaster, and somebody is pressing the accelerator.
---
This article is the copyrighted property of the writer and Communities @ WashingtonTimes.com. Written permission must be obtained before reprint in online or print media. REPRINTING TWTC CONTENT WITHOUT PERMISSION AND/OR PAYMENT IS THEFT AND PUNISHABLE BY LAW.