OKLAHOMA CITY- 6/28/10 - The news Dunder Mifflin fans feared most was confirmed today.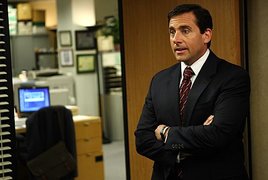 Steve Carell told E! News he will, in fact, leave his post as Michael Scott on NBC's "The Office" at the conclusion of the seventh season in May 2011.
Carell told E! News, "I want to fulfill my contract. When I first signed on I had a contract for seven seasons, and this coming year is my seventh. I just thought it was time for my character to go."
A few months ago Carell told the BBC the upcoming season would "probably be my last year."
In an ideal television landscape, "The Office" as a series should go as Michael Scott goes. BBC has nailed the formula. Most successful British programs run two to four seasons, end with a clean break-up, and if lucky, return for a reunion show, maybe.
"The Office" had one of the best early runs of any 3-minute comedy. Solid writing, character development, sly, dry, wry humor, and it imported the single-camera mockumentary style so widely used.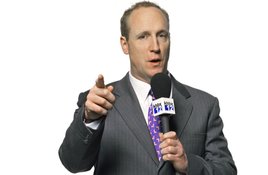 In the first three seasons, producers Greg Daniels, Michael Shurr, BJ Novack, Paul Lieberstein, and writers like Gene Stupnitsky and Lee Eisenberg put together my favorite comedy of all time. I had never laughed harder at a single TV program. But then, something happened.
There were more characters, more producers and more writers came into the picture, some left to develop Amy Pohler's "Parks and Recreation," while seasons 4 and 5 struggled. The Pam and Jim thing finally happened and sent the two characters spiraling into "Chandler and Monica" territory. A few episodes turned out to be real clunkers.
They have gotten a few things right lately: the Sabre merger, the addition of Erin (Ellie Kemper) and the introduction, and recent promotion, of Zach Woods' "Gabe" to cast regular.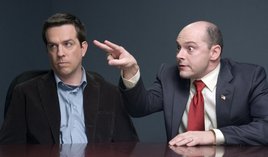 The original Brit version only played for two six-episode seasons, plus a two-part Christmas special. American television almost always runs programs into the ground before shamefully dragging them behind the barn to put them out of their misery.
Seven seasons is a good run. Should "The Office" continue? The short answer is no. It almost certainly will, however.
If the show goes on, how do you fill the wingtips of one of TV's greatest characters? Entertainment Weekly ranked David Brent (Ricky Gervais) at number 76, but left Scott off the list of 100 Greatest Characters of the Last 20 Years. Michael Scott is easily somewhere between Rachel Green (Friends) at number 6 and Frasier Crane at number 27.
Let's hope Dunder Mifflin Scranton will not promote the new branch manager from within. No Jim, no Darrell, no Dwight, no Andy. Scott's replacement has to come from outside of Dunder Mifflin. That includes Jan, Holly, David Wallace, Jo Bennett, and even Todd Packer.
It would be fantastic if Mr. Gervais reprised his role as David Brent, but that is a pipe dream. It would never happen. Here are a few options: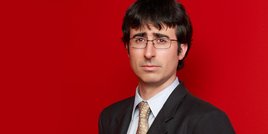 Upright Citizen Brigade vet Matt Walsh auditioned for the role before the pilot. He was great as the blow-hard anchor on Comedy Central's "Dog Bites Man" and is from a similar school of comedy as Mr. Carell.
Mr. Carell and Ed Helms both are former "Daily Show" correspondents, so why not revisit that well? Rob Corddry is one of the funniest guys who doesn't get regular work. I'd love to see what he would do with the head position.
What about current correspondent John Oliver? He's already one of the Mt. Rushmore "Daily Show" team members, the only bummer would be missing his give and take with Jon Stewart Monday through Thursday.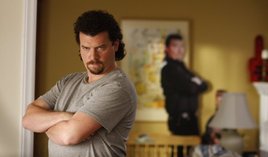 Physically, I think Danny McBride ("Eastbound & Down") is a good fit. He's sort of soft, pudgy and out of shape, just like the original David Brent, and does a nice job with the undeserved sense of entitlement bit.
But my number one suggestion/wish/dream casting choice would be the wildly talented Thomas Lennon ("Reno 911"). He's perfect. He's likeable, but smug. Handsome enough, but just on the side of goofy. And he really possesses the comedic chops.
Who do you think should be in the running?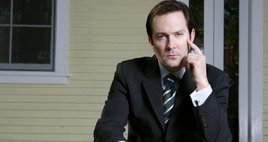 ---
This article is the copyrighted property of the writer and Communities @ WashingtonTimes.com. Written permission must be obtained before reprint in online or print media. REPRINTING TWTC CONTENT WITHOUT PERMISSION AND/OR PAYMENT IS THEFT AND PUNISHABLE BY LAW.