Lemme tell ya, back in the day …
So I'm not there now, but once upon a time, I was one of them, the TV Critics who get summoned to the twice-a-year orgy of free food, free booze and tons of access to some of the coolest people in Hollywood: The Television Critics Association (TCA) Press Tour.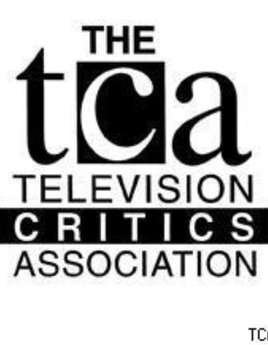 Oh, man.
What it is is a time when all the cable channels, networks, wanna bes and totally ares get together in LA. The TV critics from magazines, web, and newspapers (remember them!) fly in from all over for three weeks in the summer, and again for two weeks in the winter. Each net or outlet gets a day or two to host 90 minute panel sessions where the stars talk about their shows and the outlets talk about what's next.
Then, each night, a different outlet hosts the evening's entertainment, always a big to-do party with entertainment, booze, sushi (lots of sushi) and fabulous decor. Oh, man.
So the first one I went to involved staying three weeks at the Beverly Hilton (the "House of Merv") near the corner of Wilshire and Santa Monica Boulevard. Absolutely swank, awesome lotions in the bathroom and so many free t-shirts and DVDs and gifts and. Oh, man. Anyone who plays that game like "I don't accept free stuff" is kidding you when you consider the networks foot most of the bill for the hotel and ply the hell out of you with amazing food and drink. That's if you don't keep the mountains of swag they heap upon you. (Honestly, I didn't, but only because lugging it back home on the plane would've been impossible, so I gave it to the maids). Every day I'd go running through Beverly Hills, what a place. I had a car full of you ladies slow down along side me and snap my photo one morning. I think they thought I was somebody else.
The second tour I went to involved a two-week stay at the Ritz Carlton, Pasadena. Nice place. No coffee maker in the room, so I bought one at Big Lots.
I had breakfast with NBC honcho Kevin Reilly and got to ask him "how come some really crappy shows make it to TV" (answer: "sometimes we screw up, and we know they suck, but we spent too much dough already and have to give them a try") and lunch with uberproducer Steven Bochco and got to ask him "What the hell was up with that horrible show Blind Justice?" (answer, "I know it didn't work, I tried. Sometimes shows don't work.")
Had a delightful chat with Jason Lee before My Name is Earl launched. Hung out a bit with the dudes from Always Sunny in Philadelphia just before their show launched (coolest dudes on the planet, really funny) and had an extremely weird but delightful talk with Max Gail (Wojo from Barney Miller) right before the ill-fated but awesome show Sons and Daughters had its all-too-brief run.
HBO had a party to launch Rome full of Roman themed stuff. Amy Grant sang for us to launch doomed realty show Three Wishes. Jorge Garcia (Hurley from Lost) is a hoot (read his blog, here, it's fantastic), Hugh Laurie met us after a tour of the set of House and Donald Sutherland launched himself at me with a very weird tale about Howard Cosell, then abruptly bolted. So strange.
When I got home from one tour, wife and I were watching E! or something, one of those celeb gossip shows, and they have a segment: "The stars of Fox were out Friday night, partying on the Santa Monica Pier," and they show pics. I turned to wife and said, "Oh, I was at that." That was cool.
Oh, man.
The Hollywood Reporter is there at the TCA now and has a cool daily blog of the news and notes as they trickle out. Good news, NBC is forced to bring back Friday Night Lights this spring. Yay.
I'm going skiing for a few days. That's fun too. See you when I get back. Go watch some TV.
---
This article is the copyrighted property of the writer and Communities @ WashingtonTimes.com. Written permission must be obtained before reprint in online or print media. REPRINTING TWTC CONTENT WITHOUT PERMISSION AND/OR PAYMENT IS THEFT AND PUNISHABLE BY LAW.