So tomorrow night …
You ready? Lost returns for the final season. So many secrets. Can't wait. But that's too bad, there aren't any leaks out there, so we'll just have to see it unfold. Not even the TV critics at the national press tour in January got to hear any inside dirt, I'm told, and there were no screeners sent to critics.
That's typical J.J. Abrams, Damon Lindelof style. No leaks, no straight answers … ever.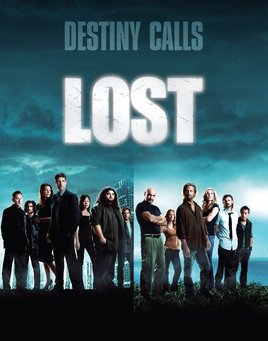 So what is out there? As predicted long ago, "Doc," aka Matthew Fox tells TV Guide he's had enough of TV and is only going to do movies. He's hoping for a George Clooney kind of thing. Me? I like him a lot, but I don't know that he's got the chops. Time will tell. Clooney surprised me.
There was a sneak premiere for folks in Hawaii. Though the secrets out there are few and far between. And I wouldn't reveal them anyway, but we do get a pretty noncommittal video and story here.
So, what do we know? Jack and Sawyer and Kate got the hots for each other, except then there's Sawyer's other squeeze. Hurley is a good guy. Ben is a bad guy (or maybe he's not). Sayid will kill you soon as look at you. Locke is either alive, or dead, or a demigod walking the earth, or he's a ghost, or he's not. Charlie is dead, or maybe he isn't. And … I think everyone blew up in a hydrogen bomb. Or they didn't.
Problem here is that I've forgotten more questions than I've ever found answers. So I hear the frustration of anyone who missed the pilot those many years ago (almost six if you're counting) and haven't been able to dip their toe into the storyline since.
Lost not only offers some great storytelling, it also bridges an amazing period of change in the world of television. When it started as a serial, you HAD to tune in, every Wednesday night, or risk missing it. Maybe you had one of those high-tech DVR things, or maybe you knew how to program a VHS (ha, kidding, no one did!).
But since then, "appointment TV" as it was called has changed. You record with a digital touch of a button, or you stream the show online. Or you buy the DVD season box set and watch it all at once. Or you get it from pirates on Bittorrent.
Lost will at once be remembered for breaking new ground in appreciating audience intellect, giving us credit for being smart enough to follow multiple strings, and at the same time for marking the end of "appointment" serialized TV, the kind of TV when we all watched at the same time, then talked about it the next day.
New day. Maybe better. Maybe not. Just new.
Can't wait for the final episodes. And years from now, when I tell the youngsters about this amazing show … they'll look at me like I'm crazy.
---
This article is the copyrighted property of the writer and Communities @ WashingtonTimes.com. Written permission must be obtained before reprint in online or print media. REPRINTING TWTC CONTENT WITHOUT PERMISSION AND/OR PAYMENT IS THEFT AND PUNISHABLE BY LAW.