The Mirror is Ugly … We can make it better
The Nielsens don't lie, well, maybe they do a little, but they do reflect the fact that as TV Viewers, we watch a lot of crap. And as the Bible tells us, crap begets crap … I'm pretty sure that's in the Bible, or in TV Guide, or something.
So what should you have watched in 2009? Stuff that didn't make the top ten, but should have, to encourage the big players to make better TV? And I'm not including Pay TV … first of all, because HBO hasn't convinced me to pay for it since the Sopranos, and because Dexter, well, not enough to make me pay for Showtime … (although I miss Weeds)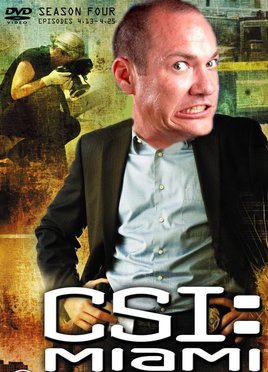 Lost, ABC: Yeah, it does get big numbers, but it should be higher than American Idiot. Seriously people, this is TV at its best.
Sons of Anarchy, FX: If you missed this, you missed a lot. I'm so conflicted, is it okay to root for gun runners?
Always Sunny in Philadelphia, FX: Since the day I met these dudes (the same day my dear cat Sweaty was put down because he was old and dying) I've liked them. Sweet, funny guys with a very challenging show. And funny.
CSI: Miami, CBS: No, I'm not rewarding a show for being dumb, because it is. It's also very unintentionally funny, but most of all the production values are amazing, gorgeous colors. H's hair is a beautiful shade, and he's like a cobra, can't … stop … watching.
Modern Family, ABC: It's a slice of us, America. We are gay, straight, stupid, brilliant, nice, mean … but we are a great country. Let's celebrate our weirdness. You couldn't be this weird in some repressive country!
The Office, NBC: OMG, I've worked for this guy, and with this other guy, and with that woman …
Parks and Recreation, NBC: Ditto.
Glee, Fox: Combine High School Musical, American Idol, Modern Family … you get a great slice of silly, fun, open minded America. Our national anthem should be a dance number!
Community, NBC: Chevy Chase alone is worth this one. Please, support this show.
Nip/Tuck, FX: Winding down, but well worth the eyeballs. Talk about weird.
Men of a Certain Age, TNT: Yeah, a newcomer, Ray Romano, and smart and funny and sheesh, I'm a little uncomfortable.
Big Bang Theory, CBS: It's a sitcom. It's silly. It's what a sitcom should be.
SouthLAnd, first on NBC then on TNT: Cop show. Yep, standard Cop Show. But a good Cop Show. NBC started it last spring, spiked it, brought it back, spiked it … TNT has it now, starting Jan. 12. Please watch. This is a good show that deserves life. Hell … it's better than Dancing With The Stars.
… Is there more? Yes. There is. Network TV is not evil, but programmers play to the masses. Some network TV is great, some is bad, some is in between. And some cable is horrible, but some is great. What you get is all based on what you watch. Watch a lot of "dancing alien scifi" and guess what next season is going to be full of … So in 2010, I challenge you to watch good TV, stuff you REALLY like, not stuff you'll settle for.
A few years ago, a good show, Jericho, was left at a cliffhanger ending on CBS. I joined thousands in spending real money to send a protest to CBS. The network listened and returned a season of that show.
What did I leave out? I'm sure there's something … enlighten us!
---
This article is the copyrighted property of the writer and Communities @ WashingtonTimes.com. Written permission must be obtained before reprint in online or print media. REPRINTING TWTC CONTENT WITHOUT PERMISSION AND/OR PAYMENT IS THEFT AND PUNISHABLE BY LAW.