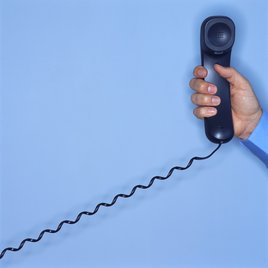 Arlington, Virginia — Agriculture Secretary Tom Vilsack participated in a conference call last week with concerned mommy bloggers to get the word out about the upcoming reauthorization of the Child Nutrition Act and to help promote the First Lady's new Let's Move Initiative to combat childhood obesity. "This is a different USDA," he announced.

From my perspective as a whole foods and local foods advocate, there was much to cheer about what Secretary Vilsack had to say about changes in the school lunch program. As an advocate of traditional foods, however, there are still a lot of concerns to address.

I appreciate the the four main pillars of the Let's Move Initiative
1) to give parents the support they need to make healthy choices (including support for breastfeeding as a healthy start)
2) to provide healthier food in schools
3) to promote physical activity and
4) to increase the availability of affordable healthy food.

And while much of what Vilsack had to say about getting bad food out of schools and encouraging parents and their children to have a "rainbow on every plate," the call did not inspire me to shout "reauthorize the Child Nutrition Act!" from the rooftops.

It's a little hard to swallow the fabulousness of the Know Your Farmer, Know Your Food program and Secretary Vilsack's claim that the USDA is trying to increase the number of small businesses in agriculture —"We are looking for creative ways for these guys to make ends meet" – if, at the same time, the Secretary is unwilling to consider the farm subsidy issue that is pushing so much corn into our foodstream.
Secretary Vilsack said he wants parents to be more engaged in these kinds of conversations so that they can push school boards, and the USDA will be offering incentives for schools to make healthier options available. But, as Sophia Leto has written, Secretary Vilsack is not committed to changing the quality of the food the government actually provides to schools or to the subsidy system that makes corn and soy so plentiful as fillers and profitable for agribusiness.
Additionally, Secretary Vilsack did not agree to address the issue of high fructose corn syrup (HFCS) in school food. "I'm not sure we'd be as prescriptive as that," Secretary Vilsack began. This might get pushback from members of Congress, he explained, so the better way to go is for the USDA to push for incentives for schools to make better options available. "What we can say is that food has to be consistent with dietary guidelines." And then, he said, we have to trust people.
It's interesting to hear an official suggest that people need to be trusted if he will not tell us that people can trust the government to do what is in the best interest of the health and wellbeing of its people and its land rather than what is in the best interest of agribusiness.
Secretary Vilsack noted that we need more lowfat dairy options in school and also promoted the NuVal rating system as a way to help educate consumers to make healthy choices. NuVal uses a complex algorithm to assign foods a score of 1 (unhealthy) to 100 (healthiest). This formula, as glimpsed briefly in action on the NuVal website, seems to operate under the misguided notion that naturally occurring fat (as in dairy) is equally as bad for you as manufactured and chemically processed fats like canola oil and margarine, fats our bodies were never meant to digest. It would appear that the research showing that we need fat to absorb the nutrients in vegetables might not have been factored into the NuVal protocol. And, since Silk Soymilk Light Chocolate gets a better rating than organic 2% milk, I'm guessing the creators of this rating system didn't take into consideration the damage soy can do to the endocrine system. http://www.westonaprice.org/Soy-Alert/

The Institute of Medicine based its report criticizing school lunches on the food pyramid, a construct that many health-minded writers and practitioners find problematic, preferring to look at the way author Michael Pollan talks about what should be in our diets, including the idea that "real food" usually does not contain more than five ingredients.

Secretary Vilsack said that the food pyramid guidelines are currently undergoing revision in an "extensive effort based on what we didn't know five, ten years ago." There are many areas of concern about the current food pyramid, and it will be interesting to see what the revisions include. For one, traditional foods enthusiasts might want to see the "oils" section differentiate between chemically-produced unhealthy oils like canola oil and margarine compared to naturally-occurring fats that are necessary for optimum absorption of nutrients. Healthy fats include butter and coconut oil, which is not even on the list of oils at http://www.mypyramid.gov/pyramid/oils.html

While it's heartening to hear Secretary Vilsack describe progress on issues of health and nutrition, I worry that many important points are being missed or intentionally passed over to privilege profits over health. I am inspired by the conference call not to sing the praises of the Child Nutrition Act but simply to continue to share my concerns about mainstream ideas about food and to promote ideas about traditional diets and real food as paths toward health and wellbeing.
Read the longer piece from which this article was adapted (and additional links) at the author's blog, Crunchy-Chewy Mama.
Jessica Claire Haney is a freelance writer, editor and tutor. Her writing has appeared in parenting publications and poetry journals. A former high school English teacher, Jessica is mother to one son and is passionate about holistic health and well-being and is a leader of a chapter of Holistic Moms Network. Find more personal reflections on parenting at her blog, Crunchy-Chewy Mama, and on DC Metro Moms Blog. Jessica also shares health reflections and recipes at Inexact Science: Raising Healthy Families
---
This article is the copyrighted property of the writer and Communities @ WashingtonTimes.com. Written permission must be obtained before reprint in online or print media. REPRINTING TWTC CONTENT WITHOUT PERMISSION AND/OR PAYMENT IS THEFT AND PUNISHABLE BY LAW.