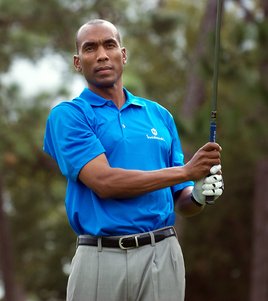 I want to start of my first column by expressing my gratitude to the Washington Times for this wonderful opportunity.
Over my many years in the golf industry I have acquired a considerable amount of knowledge and information regarding the game of golf. It would be easy for me to open with a golf tip, an equipment evaluation, or a host of other golf related topics. But as a golf professional I am also in the customer service business.
With that being said I want to write about topics that are of interest to the reader. So if you would kindly take a moment to let me know what is of interest to you I will gladly write features in each edition that address your questions, as well as topics that I am interested in sharing.
There are so many facets to the game of golf that I'm sure your interests are shared by many. Please send me your questions on any topic golf related that you wish. Golf Courses, instruction, equipment, rules, apparel, you name it, and I'll cover it. Make me your golf consultant, and we'll all learn new and interesting things together.
---
This article is the copyrighted property of the writer and Communities @ WashingtonTimes.com. Written permission must be obtained before reprint in online or print media. REPRINTING TWTC CONTENT WITHOUT PERMISSION AND/OR PAYMENT IS THEFT AND PUNISHABLE BY LAW.