Candace Pert could not only be one of the most brilliant women of our time, but one of the most brilliant persons of our time.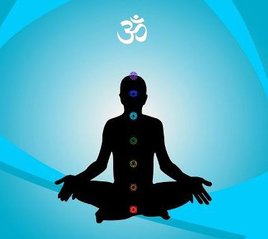 Candace's discoveries started as a graduate student with the opiate receptors- our own internal "bliss-generating" system. She went on to help create the science and contribute to the emergence of what we now call the "Mind/Body" movement and the field of psychoneuroimmunology. Her work has received praise and accolades by personalities such as Deepak Chopra and the Dali Llama. Her books, "Molecules of Emotion" and "Everything You Need to Know to Feel Go(o)d" are read worldwide and used by some college professors as required reading. She was featured in the movie "What the Bleep Do We Know" and Bill Moyers program "Healing and the Mind" She and her husband, Michael Ruff, have developed a non toxic, new class of treatment for HIV/AIDS.
I am greatly blessed having Candace as a dear friend and associate. Over the years we shared weddings, funerals, parties, and many laughs. I've had first hand experience watching her juggle the different hats of Pharmacologist/Scientist, and Mind/Body pundit. I have also done my best to help keep her intact under those hats!
Recently we decided to meet for lunch and just chat. We had no predetermined thoughts on what we were going to discuss, but the topic at one point gravitated towards her new Chakra affirmation CD "Healing the Hurting, Shining the Light". What transpired was a very enlightening discussion on the hard science that seems to parallel the chakra and subtle body system and insight on some of the background of the development of her exciting new CD.
Dialogue between Dr. Candace Pert and Adam Omkara of Omkara World.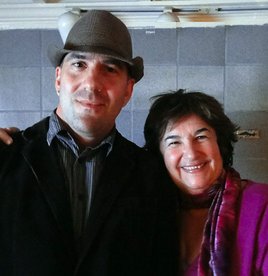 Adam: So with your new CD, did you feel like you broke new ground with any chakra "technology" in a practical or theoretical sense?
Candace: Adam, that's exactly what happened, it was a very "weird" thing- and actually the word "weird" comes from the same Anglo Saxon root word as "spiritual."
Adam: Interesting, I did not know that!- well that explains a lot, Ha.
Candace: I've been lecturing about the chakras for many years. It's so fascinating how this ancient wisdom corresponds to modern science- I was shocked. My chakras were shocked! I realized in 1987 that areas along the axis, from the top of the forehead to the base of the spine, these classical chakras areas corresponded to what I called "nodal points"- Places where lots of neurotransmitters and neuropeptides were released.
I felt divinely guided in making this CD happen and in the fashion that it did- with music, affirmations and some lecturing. I find it extremely healing and I like to listen to it myself to relax- My life is really intense right now. Following along with the CD and the breathing- focusing the mind on the various places of the body, and mixing it with the scientific words, it's all helped me to a new level personally and professionally- It makes me feel all the more that this Chakra business is very real! It's some kind of amazing convergence between this ancient wisdom and modern science.
Adam: I remember at one of your lectures about 12 years ago you had a slide on the screen that charted these "nodal points" areas that you described, and how they totally overlaid and corresponded with the chakra system. I was really taken aback and this created a great impression on me. Not that I needed any more "proof" that the chakras existed, but wow, this was really important work.
Candace: Oh yeah, well I felt the same way- I probably was even more astounded. I went to a meeting in '87 on "AIDS medicine and miracles" and that's where someone showed me where the chakras are and that's when I had the big "Aha!"- it literally blew my mind. You see, we scientists are very conservative and so this was almost frightening to see this convergence.
Adam: Well I'm glad you embraced it! So getting to your CD— is this something that's best to listen to every day as it works on residual input, or can we do it at anytime randomly and get results?
Candace: Well, it can be listened to at any time, even if it's just once in awhile- doesn't have to be daily. It's basically a relaxation CD and best lying down with eyes closed. A great time is right before bed while falling asleep, as this gives you time to integrate the thoughts and give them time to change the body.
Adam: So it's a relaxation and affirmation in one?
Candace: Well, all that and the music is a big part of this also- Music is magical in itself. My youngest son, Brandon, composed the background music and oldest son, Evan, scientifically calculated the exact pitch that corresponds with each chakra- There is also lecture material and guided breathing and energy. There is this concept that I like and it's in some of the information in the CD, but it's called "Interrupted Healing"- we're all running around so quickly that we don't literally have the time or energy to heal. So just this lying down and listening for 35 minutes, if nothing else you're just allowing your body to catch up.
Adam: Very important if we want to maintain overall health in the present and in for the long term. Going back to the affirmations- do you feel a certain relaxed state, which induces a certain brain state, makes affirmations more effective?
Candace: ABSOLUTELY, and this has been proven scientifically that people absorb information when they are relaxed. It's been proven in education studies that people can't really learn when they are afraid. Being in a calm, pleasurable, but alert state is the most efficient way to absorb information…
Adam: In reference to your "Interrupted Healing" statement- Yes, in my work also what ever someone's "goals" are, a part of their given plan is a "parasympathetic time" where the sympathetic system (fight or flight) is minimized as much as possible. Sleeping doesn't necessarily induce the parasympathetic state- so if you can do activities that promotes real relaxation: Yoga, conscious breathing, Chi Gong, Tai Chi, CD's such as yours, then you can really get put in a parasympathetic state and work to rejuvenate ourselves. There are great masters full of energy and strength derived just from mastering this concept and drawing energy in.
Even if someone's an athlete or has a fitness routine, this is really important. To get in this state to allow ourselves to properly heal and repair- Mentally, physically, and spiritually- I find this the missing component which many times keeps people away from attaining their goals.
Candace: I couldn't agree with you more! I forgot to mention how important the sympathetic and parasympathetic are. Our autonomic nervous system connects our spinal cord and body and is a big part of our subconscious mind. From the discoveries of the early 80's and 90's we realized that all these nerves aren't merely either acetylcholine/(parasympathetic) or norepinephrine/(sympathetic), but that they contain many different peptides like the endorphins that can be released for subtle modulation. The whole spectrum of moods, postures, range of cellular renewal, and organ functioning is determined by these chemicals. Being in that relaxed state—yet still in control, is an optimal state of mind. It can come from practicing that spiritual piece, where you acknowledge that you're not alone- I guess its OK for me to say that now, I'm not a closet spiritualist anymore, as I have a book out called Everything you need to know to feel Go(o)d
Adam: Yes, you have been outed.
Candace: Ha yes. Well this is the real key to health- You can't be healthy, I'm convinced of this, if all is not well with you and your connection to the world. This harmony, being in sync is where real health resonates.
Adam: The last interview I did this lady made a great point. She said part of regaining our power back is realizing that were not alone and we all are connected.
Candace: Interesting.
Adam: When we can synchronize more with others and ourselves then we can access deeper realms of our own being, of life, and the interconnectedness of all things and beings.
Candace: Perfect harmony and perfect health is just a by-product.
Adam: Thank you very much Candace.
Please visit www.CandacePert.com for more information on Candace, her work, and her products.
Candace Pert Fan Page on Facebook
Adam is a Reiki Master, certified Health and Lifestyle counselor, Intrinsic Coach, Licensed Massage Therapist, 20 year practicing bramana initiated Bhakti Yogi, Spiritual advisor, visionary, jock and veteran of the "hardcore punk scene" all rolled into one. His clients have included celebrities, politicians, professional athletes, and professional sport team owners. Adam is the founder of Omkara World and produced the mind/body fitness DVD "Intelligent Fitness."
Adam also fuels daily motivation and inspiration with his empowering "Namaste Message a Day" program which has everyone from students to celebrities joining.
For a 7 day free trial of Namaste messages sent to your cell phone: Text OMKARA to 37619
Click Here for Adams Latest Project: Got OM?
---
This article is the copyrighted property of the writer and Communities @ WashingtonTimes.com. Written permission must be obtained before reprint in online or print media. REPRINTING TWTC CONTENT WITHOUT PERMISSION AND/OR PAYMENT IS THEFT AND PUNISHABLE BY LAW.