School leaders are activating and mobilizing others to make positive change.
When Diane was elected to the school board she thought, "Now I am in charge." The key question is "In charge of what?"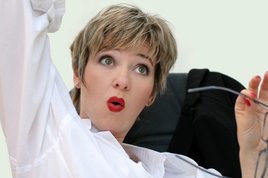 Her first response was "I am in charge of getting my ideas accepted on the board." After a few years of experience she says, "I now work to involve others so their great ideas and skills can also improve the school."
This exchange occurred during a workshop that I led in January for fifty (50) school leaders. In Minnesota, nearly 1,500 school board members and superintendents meet to learn and share ideas. In our session we had school leaders with two to thirty-two years of experience.
Diane considers herself an entrepreneur. That is one reason she ran for the school board – on a change agenda. Entrepreneurs are risk takers who initiate change. She has a successful small business. With her initial business idea and hard work she built it up to be what it is today.
She discovered on the school board and in the public setting, entrepreneurs cannot 'go it alone.' They must work with others in the community and school system.
Robert, another school board member, wants to start an educational foundation. Six years of trying, and he does not have enough votes on his school board to pass the idea. He shared his frustrations when I asked the question "Do you have a stakeholder group supporting the change that you desire?" He did not. He said he may convene a group to gauge interest and strategize first steps.
Thinking about leadership as a way to involve others is particularly important in public settings. For the workshop I relied on academic work of Barbara Crosby and John Bryson, University of Minnesota. Here is their definition of leadership:
"Leadership is the inspiration and mobilization of others to undertake collective action in pursuit of the common good."
The definition requires more direction about both WHO and WHERE.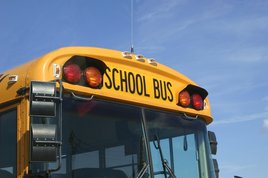 WHO to involve in public settings
Constituents

are all residents of the school district

Stakeholders

are any person, group or organization that is affected by the causes or consequences of the issue.
(Constituents become stakeholders when a tax change is proposed).

Entrepreneurs

are risk takers who initiate new ideas and enterprises. They are often in leadership roles of change movements.
Entrepreneurs/Catalysts of Systemic Change (K-12 Education)
Civic Entrepreneurs – work outside government. Examples are vocal parents, idea generating parent-teacher organizations, etc.
Bureaucratic Entrepreneurs – work in government but do not hold leadership positions. Examples are visionary teachers, creative office staff, etc.
Executive Entrepreneurs – hold appointive government leadership positions. Examples are forward thinking superintendents and principals, committee leaders, etc.
Political Entrepreneurs – hold elective office. Examples are school board members, county board members, city councilors, etc.
WHERE do entrepreneurs and stakeholders get involved?
Places where people frame and reframe public issues. Examples: Task forces, discussion groups, brainstorming sessions, public hearings, formal debates, and conferences. These forums typically generate a list of issues, conflicts, policy preferences, or decisions to be discussed or not discussed.
An experiential activity with the school leaders supported the concept of getting people involved. First, individuals were asked to respond to a question "How many items are in this glass container?" Next, they form pairs and have to arrive at one number they all support. Finally, they form groups of four and have to come up with one number they all support.
In this group the classic pattern held-about 25% of the group had the most accurate response without involvement of others. That meant 75% improved upon their response once they got others involved.
The implication from the activity for real life is that sometimes the idea of one person is the best. This can be used as a rationale for not getting others involved. Far more often, ideas can be improved and support for ideas built when others are involved. However, once groups get to big, people feel they do not have real input into the decision.
So the key question is: How do you get people involved in your action and still get some action?
According to the book 'Leadership for the Common Good' the keys to success in policy change efforts include:
The inspiration and mobilization,
of enough entrepreneurs' and key stakeholders,
to propose and adopt policy changes and,
support and protect them during implementation.
Source: Bryson and Crosby
Leadership development expert & educator, Donna Rae Scheffert knows how public action by others for others improves lives. Sign up for a RSS feed and read more from Donna Rae at Online-Leadership-Tools. Follow on Twitter or LinkedIn.
---
This article is the copyrighted property of the writer and Communities @ WashingtonTimes.com. Written permission must be obtained before reprint in online or print media. REPRINTING TWTC CONTENT WITHOUT PERMISSION AND/OR PAYMENT IS THEFT AND PUNISHABLE BY LAW.