WASECA, MN — The Minnesota Agricultural Interpretive Center (Farmamerica) was commissioned in 1978 by the legislature to preserve and promote the strong heritage of Minnesota agriculture. This is done through experiential learning at a 120-acre site which encourages guests to take an agricultural journey that goes from 1850 to the present.
Staff and volunteers at Farmamerica help youth and others see the changes that have occurred in Minnesota agriculture over time. They are stewards of the public, nonprofit organization mission set forth by the Legislature.
What images come to your mind when you think of Minnesota? Rural countryside?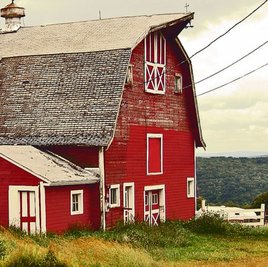 One traditional mental image of the country includes:
A large, two story white farm house
A big red barn
A large dog running in the yard
Animals grazing in fenced pastures surrounding the farm site
Now, more than half of the population in Minnesota is urban. And the countryside is changing.
And when you drive by rural areas you may see that:
Traditional farm homes have been replaced with energy efficient ramblers
Old barns have been replaced with modern metal buildings
Few dogs. Little dogs are now living in the house
Animals are rare to see grazing outside. Producers often do not have their stock near the homestead.
Recently, I worked with the Minnesota Agricultural Interpretive Center (Farmamerica) board of directors and staff at a planning conference. They are working to add more current and futuristic agricultural exhibits as well as expand partnerships.
Until you can visit Farmamerica, it is fun to take a trip down memory lane by visiting their web-site. Below are photo links and short descriptions of some of the rural structures at Farmamerica.
This authentic farm site, built in the 1850s, takes you back to what life on the farm was like at that time in the state of Minnesota. After the signing of the Treaty of Traverse de Sioux in 1851, settlers from the Eastern United States and Europe came by boat, ox cart, covered wagons and on foot to this newly opened land seeking a new life for their families.
At this time in our state history, most of the settlers were farmers.
In 1849, education was offered to any township with a minimum of 5 families as designated by the Territorial Legislature.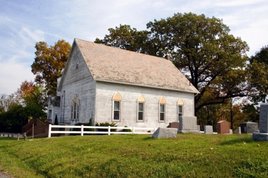 Early schools were one room buildings offering studies for grades 1-8. One teacher was assigned to teach all levels in the school. Most students walked several miles every day just to have the opportunity to get an education. Most students left their studies behind after 3rd grade when they had mastered basic math and reading skills. This was necessary, as they were needed to help out on the family farm.
Rural churches were an important social part of family life in the 1880s. On Sunday, the family would dress in their Sunday best clothes for the church service and social gathering that followed the services.
this is where you find the classic farm scene with the white home, red barn, and white picket fence.The Rural Electric Coop brought electricity to Minnesota farms in the late 1930s making farm life much easier. Electric lights, milking machines, running water and NO MORE OUTHOUSES!
By the 1930's about 40% of Minnesotans lived on family farms.
Visit this Farmamerica slide show, complete with catchy background music. For more information on Farmamerica please visit their web-site.
Photo Credit: Ronaldok/Flickr Red Barn
Photo Credit: Michael Shake/dreamstime Country Church
Leadership development expert & consultant, Donna Rae Scheffert has over twenty-eight years of experience to propel people toward their goals easier, faster, and with more fun. Sign up for a RSS feed and read more from Donna Rae at Online-Leadership-Tools. Follow Donna Rae on Twitter or LinkedIn.
---
This article is the copyrighted property of the writer and Communities @ WashingtonTimes.com. Written permission must be obtained before reprint in online or print media. REPRINTING TWTC CONTENT WITHOUT PERMISSION AND/OR PAYMENT IS THEFT AND PUNISHABLE BY LAW.