Both the security hurdles set up by BP for journalists and Wikileaks' publication of classified information illustrate the delicate balance between privacy, or secrecy, and the public right to information. Both also demonstrate the worst ends of that scale.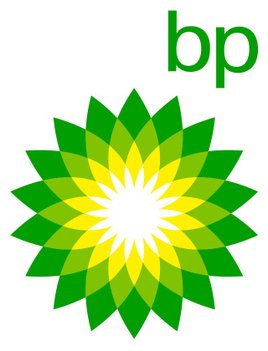 Oil giant BP, in collusion with government officials, intentionally kept journalists away from much of the oil spill. Officials forbade access to areas surrounding the spill to writers and photographers, and several journalists reported harassment by BP security, backed up by police, when they attempted to cover the spill and the cleanup.
Not only did officials forbid journalists from on-ground coverage, they also denied them ocean and over-flight access. The Coast Guard threatened to arrest CBS journalists trying to cover the spill, and the Federal Aviation Administration denied requests to fly over the well.
BP essentially created a no-reporting bubble around the spill, with the assistance of local law enforcement, significantly limiting public information on the devastation.
The dearth of few photographs of oil-slick beaches or sickening pictures of oil-drowned wildlife demonstrates the lack of access of journalists. Unlike most important newsworthy events that draw throngs of reporters, the oil disaster produced limited stories and photos, primarily because BP succeeded in barring journalists.
No doubt BP carefully calculated its anti-publicity campaign. The company already was dealing with a billion-dollar loss of oil revenue and sought to avoid public outrage. The public relations department – or anti-public-information department – masterfully engineered a hearts-and-mind program that made a toxic gushing oil spill seem like a minor annoyance.
Conspiracy theorists say officials worked with BP because of the hold big corporations have on government or because of the campaign funds forwarded by the oil industry to candidates.
It is likely, however, that law enforcement backed BP in an effort to avoid hysteria and calm public concerns. It was probably more about maintaining law and order than about backing BP.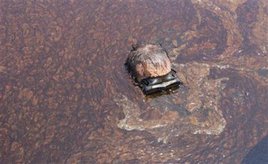 Regardless of the reason, the lack of public information on the spill allowed BP to shape public opinion, limit outrage and avoid much of the responsibility for its actions. This seems to violate the First Amendment, which guarantees the press the right to publish news, information and opinions without government interference.
BP, and the U.S. government, had an obligation to allow journalists access to the spill. It's that simple. The U.S. public had a right to know.
On the other side of the coin is the recent Wikileaks publication of classified information on the Afghanistan war. That information was shielded from public view for many reasons, and "leaking" it was irresponsible and careless.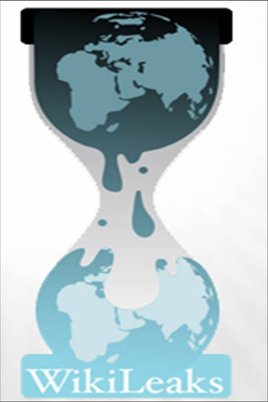 Why is this release different than the failure to allow free press coverage of BP?
Even in a democracy, there is a need for government secrets. Those government secrets fall outside the purview of free press. This privilege has no doubt been abused over time and used by some administrations for convenience rather than real need, but this is rare.
The U.S. government classification and control system is real and is required. Information on sources and methods – how we obtain information and who we obtain it from – or on matters of national security is limited because exposure of that information has serious ramifications. Only individuals with "need to know" have access to the information, and they are charged with maintaining its integrity.
Wikileaks' gleeful publication of military secrets failed to take into account the repercussions of exposing that information.
Those papers listed names of Afghans who were providing information to the United States and assisting in its efforts in Afghanistan. The Taliban immediately thanked Wikileaks and announced it would behead all sources listed in the documents. A few days later, the U.S. received confirmation that the Taliban had beheaded a tribal elder whose name was published in the Wikileaks materials. More murders, almost certainly, will follow.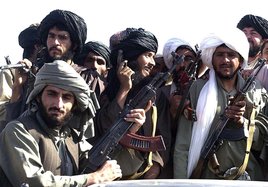 Publication of the names of sources also makes it unlikely that other Afghans will work with the U.S. There is no guarantee their names will not show up in future Wikileaks publications, and swift Taliban response underscores the dangers of working with the U.S.
Without local sources, U.S. efforts in Afghanistan face significant hurdles. Intelligence agencies know the best information is often not from electronic methods or overhead photography but from human sources. Without it, we will operate with only part of the picture.
Wikileaks not only endangered Afghan sources but also U.S. military personnel in the region. Eliminating sources and publishing U.S. strategy significantly compromises U.S. forces in the region and undercuts opportunities for U.S. success.
In the BP case, corporate and government officials willfully and intentionally prohibited journalists from reporting on an incident the public had a right to know about. At a minimum, that action impinges on the spirit of the First Amendment.
Wikileaks showed poor judgment in publishing classified information. Public access to the documents caused immediate harm to Afghan sources and longer-term damage to U.S. interests in Afghanistan. That choice trampled on another famous saying …With great power comes great responsibility.
Both BP's campaign of silence and Wikileaks' exposure of classified information are dangerous, ugly precedents. If nothing else, I hope we learn from our mistakes and take action to avoid repeating them.
---
This article is the copyrighted property of the writer and Communities @ WashingtonTimes.com. Written permission must be obtained before reprint in online or print media. REPRINTING TWTC CONTENT WITHOUT PERMISSION AND/OR PAYMENT IS THEFT AND PUNISHABLE BY LAW.