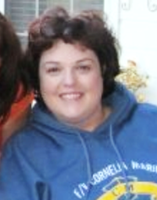 Claire has loved to write since she was a child but found herself doing everything but; earned a Texas Cosmetology License in 1982, decorated cakes professionally, and graduated from Tarrant County Junior College in 1996 with a Certification in Surgical Technology.
After several years of internal repair and reformation Claire realized that the above three occupations didn't work for her life anymore. Writing stirs both the passion and creativity within her. Once decided she spent over a year seriously immersed in this non-verbal form of communication and loved every second of it. She was also pleasantly surprised to find that it fit perfectly into her life.
To write stories has always been this lady's dream but she had never entertained the idea of actually making a living at it. Then in November of '09, Claire took part in the national writing challenge - National Novel Writing Month - or, NaNoWriMo. The goal of this is to write a 50,000 word novel between November 1 and November 30 -a major feat. She's happy to report that she completed the task and now plans to get said novel published this year.
It takes a leap of faith to decide to follow the path that is right for you. And that takes courage and faith in oneself that Claire didn't have for many years. But through constant effort, perseverance, and the ever present Hope, she is excited about what tomorrow brings and is grateful to be able to share the lessons she learned here.
Claire lives in Fort Worth, Texas with her husband, and two children. In addition to writing Claire can be found spending time with family, keeping in touch with friends, listening to music, or any one of a number of activities that involve creativity and fun.