Concentration camp survivor found healing in forgiving the Nazis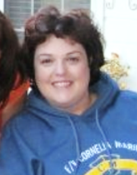 Claire has held a Texas Cosmetology License, Certification...
FORT WORTH, Texas, April 15, 2013 — Happy 121st Birthday Corrie ten Boom! Today is also the 30th anniversary of her death. The Jewish tradition considers this a great blessing. It means that the person completed the task given by God on the day she was born.
And she sure did.
Survivor of the barbarism of the Nazis, Corrie ten Boom knew she needed to tell others what she and her sister Betsie had learned as prisoners in the concentration camp, Ravensbrük.
Betsie summed it best, "There is no pit so deep that God's love is not deeper still," and "God will give us the love to be able to forgive our enemies."
In June of 1945, Corrie provided homes and care to those ravaged by the war. After hearing Corrie speak one evening, a Mrs. deHaan donated a mansion as a place for the healing to begin. It looked just like the mansion Betsie had in a prophetic dream while at Ravensbrük. The ten Boom home became a haven for refugees as well. The blog h2g2.com reports that in addition to a refuge, "Doctors, psychiatrist, and nutritionists treated war victims free of charge; and, in time, wounds began to heal."
Those in Corrie's care healed well with help provided by the professionals. But one thing was missing: forgiveness. God commands us to forgive others: "Get rid of all bitterness, rage and anger, brawling and slander, along with every form of malice. Be kind and compassionate to one another, forgiving each other, just as in Christ God forgave you." ~ Ephesians 4:31-32
This was not to let the Nazis off the hook but for the survivors to be able to get on with their own lives and heal from within. The Idea Health and Fitness Association tells of scientific research supporting this theory: "…recent research shows that the physical and mental health benefits of forgiveness can be startling….Because not forgiving—nursing a grudge—is so caustic," explains Fred Luskin, PhD, a health psychologist at Stanford University and author of "Forgive for Good: A Proven Prescription for Health and Happiness" (HarperCollins 2002). 'It raises your blood pressure, depletes immune function, makes you more depressed and causes enormous physical stress to the whole body.'"
Hatred between many factions was still rampant in post-war Europe. However, Corrie traveled extensively, telling everyone who would listen about God's love and forgiveness and that true freedom comes from forgiving others.
She herself was put to the test after a meeting in Munich. When it was over a man came up to talk to her and she recognized him right away. He was one of the most brutal of all the SS guards at Ravensbrük. He said he had accepted Christ and asked for her forgiveness as he held out his hand. Hate and rage filled Corrie. She described it this way, "….And I stood there — I whose sins had every day to be forgiven — and could not. Betsie had died in that place — could he erase her slow terrible death simply for the asking?
"For I had to do it — I knew that. The message that God forgives has a prior condition: that we forgive those who have injured us. 'If you do not forgive men their trespasses,' Jesus says, 'neither will your Father in heaven forgive your trespasses.'
"And still I stood there with the coldness clutching my heart. But forgiveness is not an emotion — I knew that too. Forgiveness is an act of the will, and the will can function regardless of the temperature of the heart. 'Jesus, help me!' I prayed silently. 'I can lift my hand, I can do that much. You supply the feeling.'
"And so woodenly, mechanically, I thrust my hand into the one stretched out to me. And as I did, an incredible thing took place. The current started in my shoulder, raced down my arm, sprang into our joined hands. And then this healing warmth seemed to flood my whole being, bringing tears to my eyes.
"'I forgive you, brother!' I cried. 'With all my heart!'….I had never known God's love so intensely as I did then.'"
This article is the copyrighted property of the writer and Communities @ WashingtonTimes.com. Written permission must be obtained before reprint in online or print media. REPRINTING TWTC CONTENT WITHOUT PERMISSION AND/OR PAYMENT IS THEFT AND PUNISHABLE BY LAW.
sign up for
world alerts
Trending
You May Also Like