Remove all but 7% of your lungs and tell me how you feel. This is how our Earth feels. And it is not good.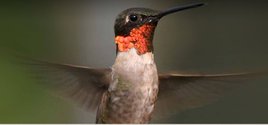 Tropical forests are some of the most important land on this planet however where the rainforest once covered about 14% of the Earth's land surface, it now covers a mere 6%.
It is estimated that at a rate of one-half acres being lost every SECOND in less than forty years, the last remaining rainforests could be lost.
At this rate, we lose 137 plant, animal and insect species every day due to deforestation. And with that loss, we also lose the biodiversity of plants, birds and animals that have provided us with new medicines to fight disease.
To date, more than 3,000 plants that are "active" against cancer cells, more than 70% of those plants are found in a rapidly declining rainforest. The same rainforest that provides the plant organisms that make up 25% of the active ingredients found in cancer fighting drugs.
Today is Earth Day and there are plenty of ways to go out and do something for the planet. One of the easiest ways is to visit Hello Green Tomorrow.
The site, sponsored by the Avon Company, is promoted as a woman-to-woman network that has, at its core, the more than 6.2 million Avon Sales Representatives world wide that are out spreading the word of environmental awareness.
One goal of the movement, which began on March 16, 2010, is to plant one-million trees in the Atlantic Rainforest in South America.
In addition to rainforest facts, visitors to the site can learning about "eating green" and the environmental impacts of meat consumption as well as creative "green tips" along the themes of replanting, rethinking, reusing, recycling and reducing our carbon imprint.
Users are encouraged to "tweet" their green tips to @avonprnewsflash! indicating which of the 5 Rs the tip falls under by including a hash tag - #Reduce, #Reuse, #Recycle, #Rethink, #Replant
And it is easy for you to help. Visit the Hello Green Tomorrow website and click the "plant a tree" link. You will be taken to the Avon website to order and pay for your trees, but it is rather simple to do.
Understanding Earth friendly topics like sustainability, conservation and climate change can be overwhelming for children to understand.
And they can be a little bit scary
American Girl has created a space to encourage girls to go outside and be active, just like Lanie, the American Girl of the Year for 2010.
Lanie likes to observe nature around here and her story support the National Wildlife Federation "Be Out There" campaign that encourages children, and their families, to get out side and reconnection with nature.
The website provides plenty of green life information including ways to make a difference at home, in your backyard, at school, on campus and in your area.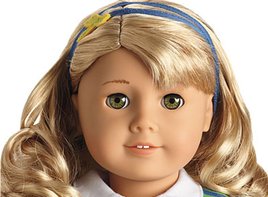 Visit Lanie's pages at American Girl and download the free teacher's guide that is filled with information on "Honing in on the Habitat" encouraging children to get out and notice the animals, insects and plants in their backyard.
Other activities include monitoring birds and butterflies, creating field guides to keep track of them both at work and play in their yards.
The guide is also filled with reproducible activities and work sheets.
Lanie and American Girl are also sponsors of National Wildlife Federation and their "Be Out There" and "Billion Acts of Green" campaigns.
The Billion Acts of Green program encourages people to take just one action on behalf of Earth Day sharing their Earth Day experience on the site.
The "Be Out There" campaign is all about encouraging children and their families to get outside and be aware of where they live and whom they share that environment with.
The sites pages for Kids are filled with plenty of Outdoor Fun activities including Hiking Tips, building a "Hummer Feeder" and participating in a Great Tree Hunt to go outside a find trees that are, well, weird looking.
Trees that might be filled with holes from visiting Sapsucker birds, trees that have grown into strange shapes, become twisted, have lumpy burls or are growing in a strange or unusual place.
Once trees are found, children are encouraged to draw and/or photograph them, name them, plan return visits to make observations on how the trees may have changed and who is hanging out in them.
The site is chock full of fun crafts, recipes, activities and ways to help nature by creating better habitats for plants and animals.
Children can also sign up for the Wild Life Watch wherein participants are encourage to sign in by state and share photos and observations of birds, invertebrates, trees and shrubs.
An activity I am looking forward to is
the group's upcoming "Great American Backyard Campout" that allows campers to set up a page for their campout, and if you want, you can choose to set a fund-raising goal to help support the National Wildlife Federations goals and programs.
The NWF website is filled with so many activities and ways for young people, and the adults in their lives, can step forward and make a difference both on Earth Day and everyday of their lives.
---
This article is the copyrighted property of the writer and Communities @ WashingtonTimes.com. Written permission must be obtained before reprint in online or print media. REPRINTING TWTC CONTENT WITHOUT PERMISSION AND/OR PAYMENT IS THEFT AND PUNISHABLE BY LAW.